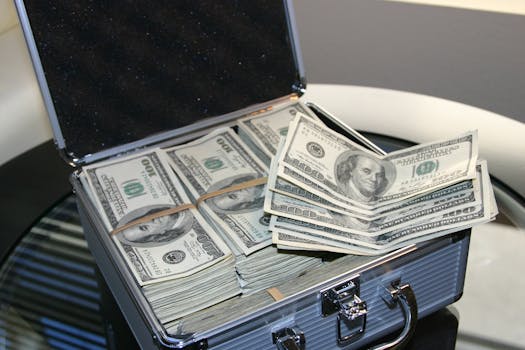 A tech industry report reveals that the proposed $140 million contract for laptops  going before the school board next week would cost the district more than twice as much per student as recommended.
The One-to-One Institute report, known as Project RED: Revolutionizing Education, advises school districts on how they can bring laptop-per-student digital initiatives to their districts.
Trouble is: the amount being spent by BCPS on the digital initiative known as STAT far outpace what is recommended as fiscally sound in the report and elsewhere. And even the new $140 million laptop contract "refresh," which claims to trim costs (though linked tech support expenses are at this time unknown), remains an outlier, charging a premium far above even an edtech industry standard.
Recommended cost of devices per student, and common among many school districts nationwide, according to the report: $400, including warranty.
Proposed BCPS cost under the contract under consideration with Daly Computers, Inc.: $906, including warranty (not related tech support).
And in a particular irony:  Primary Project RED report sponsors are HP, Inc. and Intel—manufacturers of the very devices and processors for which BCPS will pay more than twice the amount the companies' own sponsored analysis recommends—a scenario that defies logic and is clearly contrary to district claims that STAT is a financially sustainable program.
On top of all this (as if such questionable spending is not enough), a recent BCPS administrative answer to board member questions on the pending $140 million contract apparently notes that even though BCPS is leasing more than 100,000 student units of the HP Probook X360 11 G2 EE, the district is getting no bulk-rate discount. What?
The Project RED report comes out every few years, with last year's summary being the most recent. Costs for laptops, WiFi infrastructure, and related (as outlined in the reports) have remained similar or are slightly less.
The One-to-One Institute's financial report is meant to convince school districts they can afford 1:1 programs: "Education has often failed to replicate the success of other industry sectors in automating and transforming through technology, in large part due to the challenge—real or perceived—of allocating the necessary initial capital budget to start such initiatives . . . However, the Project RED data support the business case that there is enough money in the system at a macro level to properly implement technology."
Yet when STAT rolled out in 2014, the board-approved initial BCPS $205 million contract with Daly Computers put glitchy HP devices into classrooms that were even higher priced over the last few years, at nearly triple the industry standard. Why all those wasted dollars? And why aren't the powers-that-be asking the right questions?
This blog has followed the costs of the digital initiative known as STAT in numerous posts, so further details on expenditures, contracts (and hundreds of thousands in ongoing administrator travel) can be found throughout. Considering the proposed 2018-19 BCPS budget is still on the table, elected and appointed officials now spending or gauging how taxpayer dollars are spent—Board of Education members, the Baltimore County Council and County Executive, state officials, as well as fourth-estate media–should take a closer look at the fiscally questionable tech spending at BCPS. Period. This is essential to their oversight roles. 
As also noted in the 2017 RED report: "If the public thinks their tax dollars are not being wisely used, there are serious consequences." And well there should be.
For the most part, such watchdog groups have relied instead on the increasingly questionable word of BCPS administrators. In order to truly prove fiscally responsibility, our leaders need to closely peruse this report, conduct forensic audits, and objectively compare BCPS expenditures here to other districts in Maryland (see postscript 1 below) and elsewhere. School systems note they can't financially sustain the $1,000 or so college students might pay for laptops retail.
For example, Montgomery County Public Schools, which offers a well-regarded digital initiative, and similar top systems cite overall budget needs when they seek devices that cost generally $400 to $500 per student. Anne Arundel County Public Schools, which has tallied some of the highest PARCC scores in the state, has also utilized lower-priced Chromebooks, on carts in elementary schools. In general, laptops or tablets are also not assigned one-to-one per student in all grades to balance spending, and not used 1:1 especially in developmentally vulnerable early elementary grades where the results of expanded screen time is already raising alarms among education experts too.
A similar scenario can found in the lauded digital district that has served as a model for BCPS and others: Mooresville Graded School District, which among other approaches spends less, does not assign devices per student in grades 1 and 2, and looks for creative fiscal options that other districts pursue as well (Here, too, a litany of fiscal tech advice, much of which is not followed at BCPS).
"Mooresville schools opted for a lease-purchase agreement that allows the district to lease the MacBook Airs for $215 a year, or about $1 million, and resell them after two to three years of use."
Also note how BCPS compared to the spectacularly failed and exorbitant Los Angeles Unified School District iPad debacle. Baltimore County's "technology is drastically more expensive than even LAUSD's inflated iPad price tag." BCPS device costs by 2015 were "more than the cost of an expensive Chromebook and high-end iPad combined."
Just think—if you can stomach it—about the wanton government waste here in Baltimore County, and consider all the cutbacks to schools' annual discretionary funds (slashed up to 50 percent); lack of special education staff, teacher turnover and unfilled positions, and those many, many, many other unmet school needs.
The new $140 million Daly contract is set for a board vote on Tuesday April 3. There is apparently no time being set aside at that public meeting for public comment.* So reach out now to board members and county and state officials, and make your voices heard. See the actual bid solicitation/request for proposals (RFP) letter here. See board member questions and admin responses here.
And for those who prefer the use of devices in schools in various forms, I doubt that overspending on such offerings in the end is among their goals.
Let's truly be balanced about the tech integration at Baltimore County Public Schools and not just say it's so.
— a cost wrap-up column by freelance writer Joanne C. Simpson

Postscript 1:
Here is an initial breakdown of several neighboring county district laptop/tablet expenditures, according to school board members, see district Q&A here:
"Montgomery County paid $375 to purchase each Chromebook.
Harford County is paying $523 to purchase each device.
Worcester County: $730 each.
Prince George's County: $400-500 per iPad for students in low-performing middle schools, paid for with Title I funds."
Postscript 2:
Here a few overall cost breakdowns. Under the One-to-One Initiative's Project RED report, the various categories that are considered elements of any one-to-one laptop initiative—infrastructure, professional development, curricula (see pages 4 and 5)—have often not been counted in the dollar amount cited in the media and elsewhere as the overall cost of the BCPS STAT program–the '$200 million figure (which has long been for laptops leases alone), plus millions in curricula.' The industry report also highly recommends transparency on all related costs, which is lacking at the school district.


The report cites expenditures per student, and some amounts may align when broken down among BCPS students. But many expenditures in addition to the laptops remain higher (also, the proposed laptop cost per-teacher is more than double).
Take, for example, one staggering out-the-door cost: nearly $8 million spent just in software license fees annually (for the BCPSOne platform, Microsoft student option license fees, and digital curricula, an amount likely to expand); (#17 board member answers)
In terms of curriculum, meanwhile, there's $60 million (ERDI-listed clients) to $70 million in board-approved digital curricula contracts, some of which only go out another couple years, so also would be renewed and expanded.
For curricula comparison, according to the report, a recommended school district average should be $40 per student for curricula software annually, or about $4 million a year in such expenditures at BCPS.
Such pricey software options are also questionable in terms of student outcomes (along with recent BCPS claims that 10 lighthouse/pilot school averages are outpacing national averages on PARCC scores and related. Recent analyses indicate that non-lighthouse schools without STAT have fared the same, and that overall district student math PARCC scores are markedly down—so nebulous district claims remain suspect and need closer objective review. Particularly concerning are recent BCPS claims that go far beyond what the JHU evaluations indicate, and use internal Measures for Academic Progress (MAP) scores to claim "clear and absolutely unequivocal" improvements. MAP is an internal tool provided by a company, NWEA, that has a multi-million contract with BCPS so is neither standardized nor objective. The scores appear also to be cherry picked, and BCPS has refused to release all relevant data for those scores, despite a public letter from a stakeholder advocacy group, ABCSchools. 
See also this recent symposium white paper from the University of Virginia and James Madison University, sponsored partly another industry support group, Digital Promise: "Merit or Marketing?: Evidence and Quality of Efficacy Research in Educational Technology Companies." That analysis lists the BCPS-touted DreamBox Learning math program as "low quality" and rates the iReady reading-based software in the middling range. Each company contract at BCPS was recently upped to $3.2 million—and the staggering $6.4 million being spent on two software programs is likely to expand further.
And, lastly, on the issue of suspect circumstances that require further review:  former BCPS Superintendent S. Dallas Dance, who spearheaded STAT, reportedly met with DreamBox and iReady in outside undisclosed consulting with the Education Research & Development Institute (ERDI), which led in part to a recent criminal conviction on charges of perjury.
Current Interim Superintendent Verletta White, who also consulted with ERDI (initially undisclosed, but not charged) pressed for the combined $4 million expansion of those two contracts last summer after Dance's departure. (An aside: Hewlett-Packard, a longtime ERDI client according to the organization's records, has been removed from the recently amended ERDI-client/partner/colleague list. See gap in the alphabet. Hmmm.)
White, meanwhile, refuses to name which companies she met with in her publicly-paid position as the district's Chief Academic Officer. Again: Integrity? Transparency? Objectivity?
*Last update: This is also telling about where things stand on the public comment issue 3/29. The board has to vote to let the public speak at a public meeting. Who will vote against that?
"Update on public comment at April 3, 2018, Board of Education meeting
Towson, MD – In light of the truncated nature of the agenda, public comment does not appear on the Board's published agenda for its April 3, 2018, meeting. In order to include public comment, the Board's policy requires unanimous consent to amend its agenda. Members of the public may sign up to speak as of 5:30 p.m. on April 3. Should the board vote to permit public comment, the Board's standard practice –to select a maximum of 10 randomly chosen individuals – will be followed."