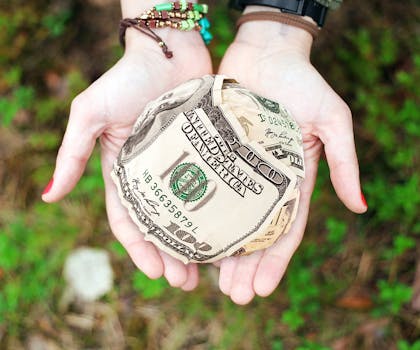 .
Baltimore County Public Schools is considering spending another $140 million on leases for laptops, whose hard drives will be wiped just four years down the road. Another round of leases would take over. Then again. And this on top of recently disclosed $150 million or more the district says it has spent in fewer than four years since the launch of the still-unproven laptop-per-student digital initiative.
 .
And the winning bidder is . . .  Daly Computers, Inc., the same company that provided the current controversial Hewlett-Packard devices at BCPS. The HP Revolve laptop/tablet hybrid has been criticized for numerous glitches, hardware problems, and questions over quality, cost, and overall edtech ties. Daly tech support has been widely panned, with parents reporting some student laptops needing repair and not returned for weeks. 
Also, this experimental tech initiative is now more than $300 million and counting. . . . and that doesn't include tens of millions in ongoing digital curricula contracts and other related expenditures tucked elsewhere in the annual school district budget.
The Board of Education is set to vote on the $140 million contract on Tuesday, just two days before former superintendent Dallas Dance is scheduled to go to trial on four counts of perjury, related partly to paid consulting with an edtech-oriented company. The upcoming vote on the large contract, with little documentation provided prior to board meeting, comes amidst widespread calls for external legislative or other audits of the school system's procurement, contract, and spending related to technology contracts.
UPDATES: After this post, as well as subsequent articles in the Towson Flyer, Baltimore Sun, The Baltimore Post, and letters from board members, a county councilman, and other outreach, the school board vote on the contract has at least been delayed for two weeks until the next school board meeting. Hopefully, that will allow time for board members, the public, elected officials, and other stakeholders to  have time to review the facts and figures.  
For example, it seems such tech costs might be even higher, and a possible "bailout" in the works related to the original laptop contract—with payments going out much faster than contracted, according to a board member's review of documents. See details in Postscript 2, below.  Board member Ann Miller noted higher Daly lease expenditures of  overspend of tens and millions in leasing costs.
Consider questions of transparency and truth: How can the running tally on STAT since 2014–including infrastructure, some professional development, and other costs—be $147.7 million, as cited by the district, yet the laptop expenditures alone $162.9 million? The original 7-year contract spending authority was for $205 million, which would also be spent out prior to contract end.
Board member Kathleen Causey urged a delay on the vote until after a proposed external audit of school expenditures is accomplished. In a widely disseminated email, Causey wrote that a few days was not enough time to request documents and evaluate the contract and services: "It is not remotely sufficient to make a decision of this magnitude, much less under current circumstances."
On Sunday night, after the proposed contract was officially put on the meeting agenda, Baltimore County Councilman Wade Kach sent an email to school board chair Edward Gilliss and BOE members to reject the bid and slow the wider laptop rollout, pending an outside state-level audit: "In the strongest terms possible, I urge you to vote against this contract and delay any additional purchase of these devices for at least a year."
BCPS staff, in the contract document, described the proposed $140-million Daly deal thus: "This is a new competitively bid contract to lease and refresh a functionally complete and cost-effective one-to-one student, teacher, and staff mobile device as well as desktops for some school and central office staff." Most central office computers are Apple.
The newly bid laptop contract JMI-604-18 comes on the heels of widespread controversy over Silicon Valley's influence at this "model digital district;" criticism over program costs; BCPS leaders' ethics violations related partly to edtech companies; and pricey administrator travel (see also here , here, here, and now here)—as well as the propriety of the previous bidding process for the devices, which seemed to offer an unfair advantage to HP,  and certain "display/Screen/Camera specifications" and "capacitive touch screen." The HP EliteBook Revolve 810 G2 used at BCPS, touted so highly (and in HP company promos here), had ranked third out of four devices tested prior to the deal with the school district, according to records. Daly is an authorized reseller to Hewlett-Packard (HP).
Definition of insanity: Doing the same thing over and over and expecting a different result.
In an eloquent op-ed in the Baltimore Sun, longtime educator and blogger Anne Groth decried the logic and educational values of the district under a technology initiative gone awry.  At a recent school board meeting, before a vote was taken on the 2018-19 $1.6 billion BCPS budget, several board members "made motions to redirect funds. Attempts were made to take funds from line items, such as travel and conferences that benefit central office staff, and divert them toward hiring essential schoolhouse personnel; social workers, bus monitors and residency officers," Groth wrote. "Another motion was made to move laptops currently assigned to students in grades one and two to high school students in lieu of purchasing more laptops. In addition to attempts to slow spending, this motion also addressed parent concerns about young children and screen time."
"Sadly, none of the motions passed. By the end of the meeting it seemed like business as usual with continued lavish spending — similar to the previous five years under former superintendent Dallas Dance's leadership."
An ongoing conflict-of interest issue, meanwhile, remains crossover advertising between BCPS and vendors, including Daly. Check out Montgomery-county based Daly Computer's promotional shout out to Team BCPS, posted on its website January 11, while the contract was under consideration:
DALY is a proud supporter of @TEAMBCPS #BCPSBlue
See also this video of Daly employees holding up TEAMBCPS signs in front of their state-of-the-art building in advance of another $140 million. Who made those official signs? (Daly, btw, also has a separate printing services contract with BCPS for $25 million more, a five-year contract up for renewal later this year. And Daly is listed among vendors for $50 million in piggyback/cooperative contracts).**
If the new laptop contract, also termed "a lease refresh" and recommended by Interim Superintendent Verletta White, moves forward, a school board vote would follow the same tech trajectory set by former Superintendent Dance, now set to go to trial on four counts of perjury related to his tenure at the helm of the public school district, which he promised to lead into the 21st century via "24/7 online learning."
The laptop-per-student program, in which 70 percent of curricula* is apparently "digital," is now slated to go districtwide (Grade 1 up) next school year, despite implementation problems and flagging results. Under high school rollout plans, expanded software-based curricula, e-learning classes by start-up companies, and 1:1 devices will be implemented in grades 9-12 all at once, a massive change at a time when students are preparing for colleges or careers. Among other questionable results, standardized PARCC scores at three BCPS pilot or "lighthouse" schools, which have had the laptops/STAT for nearly two years, have remained mostly flat, as reported on the Maryland State Department of Education site.
Under a "General Contract Recommendation Form," a 2-pager released just today, the 7-year contract would apparently include 133,000 student/teacher laptops—though the actual model, insurance costs, technical support services, and other related expenditures or details have not been disclosed. This money would come from the school district's operating budget. The laptops under these apparent numbers would still exceed $1,000–even though HP alone offers numerous devices, some meant for financially aware school districts, in the $200 to $400 range.
Other districts known for digital options, such as the nationally regarded Mooreseville Graded School District do not assign devices one-per-child through 3rd grade or in elementary schools, and instead have laptops available on carts at a 2:1 or 3:1 ratio for early grades, which they consider more fiscally sound and developmentally appropriate. 
Other undisclosed STAT expenditures recently came to light after board members pressed for answers on the $1.6 billion fiscal year 2019 BCPS budget. (UPDATE: Yet now even these BCPS-quoted numbers are questionable, and appear to be much higher. (See Postscript 2)). "The S.T.A.T. implementation has cost approximately $147.7 million through FY2018," BCPS administrators responded in a January memo to the board. "The $147.7 million includes network infrastructure, some early classroom A/V support, library technology support, BCPS One and client software support, and device leases for students and staff."
See number 4 https://www.bcps.org/budget/FY19/FY2019_budget_responses.pdf
One board member pressed, several times, to find out how much is being spent on software license fees and related—-among numerous expenditures (including tens of millions digital curricula) only minimally included in the "6 Year Instructional Digital Conversion Plan" a.k.a. STAT budget, which also suggests about $52 million would go out every year for laptop leases.  See budget, p. 14. All of these BCPS-cited numbers have yet to be confirmed by auditors, county, state, or others.
Since the digital initiative was launched in 2014-15, at least $17.5 million has gone out the door on license fees and related (see link below), for digital curricula, BCPS One, and Microsoft license fees. Software license fees and cloud-based subscriptions have created ongoing financial burdens at other school districts.
See number 17, https://www.bcps.org/budget/FY19/FY2019_Budget_Responses_for_Board_020518.pdf
In another new disclosure, investigative journalist Ann Costantino reports today that Dance was reimbursed by the public school district for travel expenditures related to private consulting with the controversial Education Research & Development Institute (ERDI), see corporate partners recently renamed "professional colleagues," many of whom are doing business with BCPS. Dance closed out his Deliberate Excellence LLC, cited in the criminal case to be heard next week, which had revealed nearly $147,000 in paid consulting, including from ERDI.
White, who also consulted for ERDI (see ethics finding link below), has apparently been a believer and supporter of the HP device since the initial $205 million laptop contract was approved, when she was BCPS Chief Academic Officer. The 'advertorial' from the Education Foundation of Baltimore County Schools website: "While we as adults may see using an EliteBook© in the classroom as foreign, our students are 21st century learners," she said. "For them, using digital technology to learn in school is second-nature, which can be compared to how their parents and grandparents used paper, pencils, and textbooks."
With everything going on at BCPS—including a recent ethics violation finding against Interim Superintendent White similar to a previous ethics panel finding against former superintendent Dance—there indeed seems no better time than now for a legislative Special Review Audit or other objective, outside investigation of the use, or misuse, of state funds—and state and county taxpayer dollars—at Baltimore County Public Schools, one of the nation's largest districts.
As Causey noted of the impending $140 million laptop contract to Daly and related: "Again, I think this is rushing a major fiscal decision with no opportunity for all Board members to evaluate the many parameters of a complicated procurement that impacts the entire system.  While I agree that developmentally appropriate, equitable, financially-sustainable and effective implementation of technology is beneficial for teaching and learning, I am not convinced that hurtling rapidly down a path set by the former resigned Superintendent is in the best interest of our students, teachers, staff and communities."
This post will be updated. — Joanne C. Simpson, is a freelance journalist, a former reporter for The Miami Herald, and a BCPS stakeholder.
Note: A summary from the March 5 Towson Flyer story on pending vote and controversies, excerpt below.*
According to a contract schedule, "BCPS should have spent $113 million through this school year. But according to the new contract proposal, it's already spent $163 million ($50 million more than expected) and will spend $16 million more in the final months of this fiscal year, bringing the overage to $66 million."
"BCPS board member Julie Henn, who is running for re-election this fall to represent the district that includes Towson, said she is concerned about the excess $66 million, and about "BCPS' interactions and relationships with ed tech vendors and potential undue influence over purchasing."
"It is the Board's responsibility to ensure that we are spending wisely — in the best interest of our students — not for the personal gain of those entrusted to lead our school system," Henn said in an email."
Postscript 1: Daly Computers, Inc., while registered in Maryland [Department ID Number D02437658] and in good standing, has also registered to do business in other states, such as Virginia, including in Richmond, where Dance now lives, and Florida. The company's registration in Florida has not been closed out, apparently, and is listed as "revoked for annual report."
Postscript 2: See this post by Board of Education Member Ann Miller's public Facebook page, regarding the pending contract. Miller wrote that the overspend on device contract is almost the cost of three new high schools. "With the new contract for devices, we are being asked by BCPS for a bailout," she wrote.
"BCPS used almost six years of their spending authority in four years on the original device contract. We questioned every year why that particular device was selected when it was so expensive. We found out later it failed drop tests and it was the third choice out of four devices evaluated by the device evaluation team. I repeatedly asked the key decision-makers (Dr. Dance, Ms. White, Mr. Sarris, Mr. Smith – all on record) if the STAT program was fiscally sustainable, and we were assured by all that it is. Now that the money is running out, suddenly we need a new contract and we need it now. So we are ending a seven year contract after four years when we spent almost six years of the spending authority.
We are being asked for a bailout."
——–
Other resources:
*Note: How digitized are classrooms in Baltimore County Public Schools? Here is a citation and link to STAT plans and apparent "Curricula Conversion" already in place, from a 2017 report. "The digital development of 309 curricula comprising approximately 70% of the district's curriculum has occurred in the last 48 months.
Figure 1.1 Curriculum development process: BCPS has partnered with NBC Learn, Discovery Education, and Knovation to align digital content to curriculum and content standards." See p. 8 https://www.bcps.org/…/stat/Spring2017-BiannualUpdate.pdf

** Lastly, current Daly Computers, Inc. contracts with BCPS, source district records:
See contract info, as well as cooperative/piggyback contracts PCR-280-13 and JMI-631-17, among others. Also, MWE-807-14 is the original $205 million contract spending authority with Daly for the current laptops in use. It remains unclear exactly how much has been spent, though a few more years would remain under that original contract, a scenario some say could happen on this next round as well. As posed: How can we trust the financial proposal when it seems [Daly] burned through 6 years of BCPS budget monies, under the previous contract—and in just 4 years . . . ?
MWE-807-14

Hardware, Software, and Services to Provide a 1:1 Student Device Program
06/30/2021
Services/Supplies
Daly Computers, Inc.
RGA-105-14
Printing Devices and Managed Print Services
09/30/2018
Services/Supplies
Daly Computers, Inc.